Rexfelum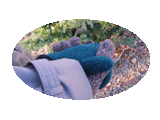 Joined: 26 Sep 2003
Posts: 3897

Posted: Sat Sep 13, 2008 5:48 pm

Post subject: Brooke: paying?

---

You know, I dislike trying to fit my titles into fewer and fewer characters to work around this

bizarre

subject line glitch. What I'm actually trying to ask is:

Brooke: when you were hoping to do things like pay back the grant for creating the initial DVD release and pay the various people who didn't get paid enough, how much of it did you folks accomplish?

I was wondering about this recently, you see. That's all.

--Rexfelum
_________________
"May your deity of choice follow you with anchovies." --Terry Pratchett.