The Eggplant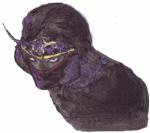 Joined: 16 Aug 2002
Posts: 2560
Location: Now playing in a theater near you
Posted: Tue Dec 23, 2008 8:06 pm

Post subject: Out with the Old

---

The good and the bad (are both inside). Just a little personal reflection from this year.

- Falling in love
- Having my heart broken
- Getting all four parking tickets I've ever had
- Moving out of my parents house
- Kung fu
- Tai chi
- Lion dancing
- My first tournament
- Knowing that I'll always have friends and family who care and love me
- Making it through the first year of my job
- Surviving the late nights and weekend of rushing out code for demos at large conventions
- Balding.....
- Feeling the worst emotional pain I've ever had in my life
- Missed out on a family trip to Hong Kong
- The Dark Knight
- Wall*E
_________________
"I dream of a different world..."