ravin_13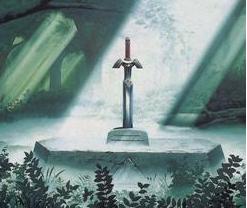 Joined: 07 Sep 2005
Posts: 1729
Location: Somewhere near the 401 and the 403
Posted: Fri Jan 28, 2011 12:30 pm

Post subject: Tunisia and Egypt

---

You'd have to live under a rock to not know about what is happening in Tunisa and Egypt. It will be interesting to see how the events will play out. if a better regime will rise or are they destined to an even worst dictator



Quote:
Egypt remained in chaos as tens of thousands of anti-government protesters defied a night curfew and some reportedly set fire to President Hosni Mubarak's party headquarters in Cairo.

Flames were seen licking at the National Democratic Party headquarters shortly after 6 p.m. local time, though it was not immediately confirmed how the fire began.

Thousands of protesters also tried to storm the Foreign Ministry and state television buildings in Cairo.

With approximately 17 million people, Cairo is the most populous metropolitan area in Africa. Nearly half of the population is 19 or younger.
Anti-government protesters threw stones and shouted at police during violent clashes in Cairo on Friday. Anti-government protesters threw stones and shouted at police during violent clashes in Cairo on Friday. (Goran Tomasevic/Reuters)

As night fell, emboldened protesters showed no signs of letting up. They continued to throw rocks and set fires, as they have since they began demonstrations on Tuesday.

Egypt's military was deployed Friday for the first time in these protests, to help police enforce a curfew that began at 6 p.m. local time (11 a.m. ET.)

At least one report suggested, however, that some soldiers, many of them the same age as those leading the demonstrations, had removed their uniforms to take up with the protesters.
CBC IS THERE

Aida Elkachef:

Mohamed ElBaradei's wife tells the CBC's As It Happens her husband is "fine."

As for reports ElBaradei was under house arrest, she said: "He didn't try to get out after coming back in. So it hasn't been tried."

Nahlah Ayed, reporter:

"I wish I could take this camera and point it down the window here. ... There are several fires burning behind me. A minute ago I thought the lights had gone out. But there is so much smoke out there on the streets that it looks dark out there."

Wyre Davis, reporter:

"The Egyptian police has long had the reputation for brutally repressing any dissent. We've had several days of this now … and still the appetite for change here in Egypt is incredible and is an overriding factor."

In response to the widespread demonstrations and rioting, Egypt's national carrier, EgyptAir, suspended its flights from Cairo for 12 hours. The company said flights from abroad will be able to land, but departures were cancelled from 9 p.m. local time. A number of international airlines also cancelled flights to the capital, at least overnight.

In Washington, Secretary of State Hillary Clinton said the United States was "deeply concerned" about the turmoil in Egypt.

"We urge the Egyptian authorities to allow peaceful protests and to reverse the unprecedented steps it has taken to cut off communications," Clinton said, speaking for Egypt's closest Western ally.
Mubarak institutes, expands curfew

Less than an hour earlier, the country's state TV said Mubarak ordered a curfew from 6 p.m. to 7 a.m. (11 a.m. to midnight ET) in Cairo, the Mediterranean port city of Alexandria and the flashpoint city of Suez east of the capital. He expanded it nationwide shortly before 8 p.m.

He also ordered the army to collaborate with police to enact the order.

Television footage showed wounded protesters stumbling through the streets, bleeding and dazed with injuries to their heads, chests and legs.

Earlier reports that the country's leading pro-democracy advocates, Mohamed ElBaradei, was placed under house arrest could not be confirmed. ElBaradei is a Nobel laureate and former head of the UN's International Atomic Energy Agency.

ElBaradei's wife, Aida Elkachef, told CBC News her husband was at home, "safe" and "just resting." She said she did not know if he was under house arrest because he had not attempted to leave home since returning from protests earlier in the day.

"We saw that in the media as well," Elkachef said.
Protesters 'an angry crowd'

Riot police used rubber bullets, tear gas and water cannons to disperse large groups of demonstrators, in the thousands, who marched through the streets throwing rocks, waving flags and chanting slogans.
SPREADING TURMOIL

* Are you at Friday's protests in Egypt? - Share your photos, videos and stories.
* MAP: The Tunisia effect - The turmoil spreads
* What's driving unrest in North Africa, Middle East - Q&A with Moroccan-born author Laila Lalami
* Mohamed ElBaradei profile - Egypt's president-in-waiting?
* Citizen Byte - Drew Storey shares his experiences of the Egypt protests
* How safe are Canadians abroad? - Find out which of 10 popular travel destinations has the highest incidence of violence against tourists

Protesters gathered at at least six venues in Cairo and many of them were on the move marching toward major squares and across Nile bridges. Protests were also reported in the Mediterranean port city of Alexandria, and cities to the south of Cairo.

One person was killed in Friday's rioting. At least eight people have been killed in the protests since they began Tuesday.

"I can't believe our own police, our own government would keep beating up on us like this," said Cairo protester Ahmad Salah, 26.

"I've been here for hours and gassed and keep going forward, and they keep gassing us, and I will keep going forward. This is a cowardly government and it has to fall. We're going to make sure of it."

On Friday, clusters of riot police with helmets and shields were stationed around the city, at the entrances to bridges across the Nile and other key intersections.

"I've probably never seen so many riot police on the sides of the roads, dressed in black, carrying batons [and] masks," said CBC reporter Nahlah Ayed.

"The fact that special forces are being deployed today signals that [officials] are realizing this is far more serious than anything they have ever seen.

"The government here and the apparatus know that they have an angry crowd."

At their hotel in Cairo, Ayed and her cameraman were ordered to surrender their recording equipment; they refused.
ElBaradei supporters beaten

Police fired water cannons at ElBaradei and his supporters as they joined the latest wave of protests after noon prayers. They used batons to beat some of ElBaradei's supporters, who surrounded him to protect him.
SOCIAL MEDIA:

Updates, photos, and videos from Egypt.

A soaking wet ElBaradei was then reportedly trapped inside a mosque while hundreds of riot police laid siege to it, firing tear gas in the surrounding streets so no one could leave. Tear gas canisters set several cars ablaze outside the mosque, and several people fainted and suffered burns.

ElBaradei is "well-respected" in Egypt and "may offer a focal point" for the country's unrest, Ayed said.

But many Egyptians believe ElBaradei's return is premature, and might not be enough to undo the strength of Mubarak's regime.
Internet, data services cut

Internet and cellphone data service was unavailable throughout the country, making it impossible for news of the protests to be broadcast via social networking sites like Facebook and Twitter.

The lack of service made it virtually impossible for Egyptians, who use mobile phones almost exclusively, to communicate with one another.

Protest organizers had also been using social networking sites like Facebook and Twitter to spread information about the protests.

According to reports, the government ordered internet service providers to cut service early Friday morning.

Egypt's four primary internet providers — Link Egypt, Vodafone/Raya, Telecom Egypt, Etisalat Misr — all stopped moving data in and out of the country at 12:34 a.m., according to a network security firm monitoring the traffic. (The service provider Noor, which is used by the Egyptian stock exchange, remained active.)

An estimated one million people were expected to take part in the demonstrations Friday afternoon, which began following prayers at mosques in Cairo and elsewhere.
With files from The Associated Press

Read more: http://www.cbc.ca/world/story/2011/01/28/egypt-protests.html#ixzz1CMbyGPfz



_________________
"They shall not grow old, as we that are left grow old.
Age shall not weary them, nor the years condemn.
At the going down of the sun and in the morning
We will remember them."