LadyGodai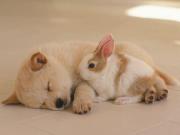 Joined: 03 May 2011
Posts: 101

Posted: Thu Sep 01, 2011 1:02 pm

Post subject: A dream formed into a plan

---

For a long time, I've had this dream: to one day write a novel. That dream may not be coming true any time soon. However, that doesn't mean I still can't write. And that's where the web itself come in.

Broken Saints itself inspired me to write a free web novel, something I should have done a long time ago when I introduced myself to the web comic through Newgrounds.com. But, of course, reality is a bitch and I had to suffered first before I actually understood what I wanted to do with my life.

Now, granted, I haven't figured out what to write about yet. I thought I did before, but now I'm not so sure what interests me the most. I won't dread on that because I've been doing so much of that that I've forgotten to commit to my purpose in life. I do plan on writing some snippets (if I can actually sit down and daydream enough to write it down on paper) and perhaps read some short stories of different genres. Of course, at this rate, I might as well buy short story anthologies instead of reading long novels.

Anyway, I hope to accomplish dream of mine as I do my best to commit to it, whether it be adult or young adult. I'd send a link but I'm not sure if it's a good idea to create a site for my first free web novel.

Godspeed!
Rexfelum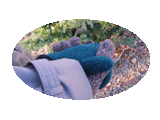 Joined: 26 Sep 2003
Posts: 3897

Posted: Thu Sep 01, 2011 9:53 pm

Post subject:

---

This by itself was well-written, so just apply that to your fiction. The fiction will never know what hit it, I tell ya.

Okay, I'm being a little silly there. But I want to encourage you in your creativity. Have fun!

--Rexfelum
_________________
"May your deity of choice follow you with anchovies." --Terry Pratchett.