LadyGodai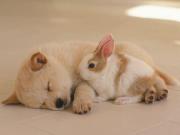 Joined: 03 May 2011
Posts: 101

Posted: Sun Sep 23, 2012 10:16 am

Post subject: I may have realized

---

Instead of focusing on what Hollywood would want in a movie, I should write what I want in a movie. Of course, I told Rexfelum that I wanted to do web episodes.
Rexfelum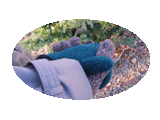 Joined: 26 Sep 2003
Posts: 3897

Posted: Sun Sep 23, 2012 3:03 pm

Post subject:

---

Ha, glad to know that what I know or don't know has such an impact on your decision process!

But seriously, I don't know what Hollywood has to do with anything. If you're

pitching

something to Hollywood, then of course the opinions there matter. Just think of the issues that the Broken Saints crew had in finding publishers for the DVD set. But that doesn't have any impact on something you make by yourself, does it? Just think of the success story of Dr. Horrible's Sing-Along Blog, which was expressly created during a writer's strike.

--Rexfelum
_________________
"May your deity of choice follow you with anchovies." --Terry Pratchett.