Kiretsu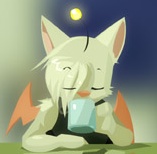 Joined: 10 Aug 2003
Posts: 3727
Location: Next to the salt.
Posted: Sat Mar 19, 2011 1:21 am

Post subject: A little iPod help..

---

As you may have read, I lost an iPod touch out of my pocket, in the snow, close to the start of the year. You may not know, my loving brother gave me a spare iPod touch to replace my lost one. He gained the spare through some tech support miscommunications. That is a story for another time.

I have been using his spare, and have downloaded apps, played games, and made lists of various sorts on the replacement. Now that my original iPod touch has survived a novice attempt at cryogenics, I am not finding an easy way to pick and choose apps that are synched. The newer apps will sync just fine, but the saved data seems to not carry over.

Is there a way to pick and choose app data that gets synced across 2 iPod touches? ex. I played a lot of Angry Birds before I lost my iPod. Played some on the replacement. Is there a way to get the older files (higher scores) onto the newer iPod? (low scores)

For reference, I am on a Macbook. 10.6.6, with whatever iTunes is the latest version. I <3 updates, most of the time. Both iPods are the 2G models.
_________________
Intelligence ruins perfectly good adventures.

My quandaries make my head spin and my tummy growl.

There's plenty of room for all of God's creatures, right next to the mashed potatoes.

Live every week like it's Shark Week!
Rexfelum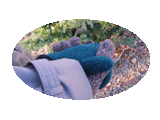 Joined: 26 Sep 2003
Posts: 3897

Posted: Sat Mar 19, 2011 10:08 am

Post subject:

---

Dunno. I'm still trying to understand iTunes in general. There are a lot of buttons, and it seems to really want to be user-friendly at you instead of letting you control things. Oh wait, do you suppose we may have complained about this multiple times in recent days?

--Rexfelum
_________________
"May your deity of choice follow you with anchovies." --Terry Pratchett.